This is a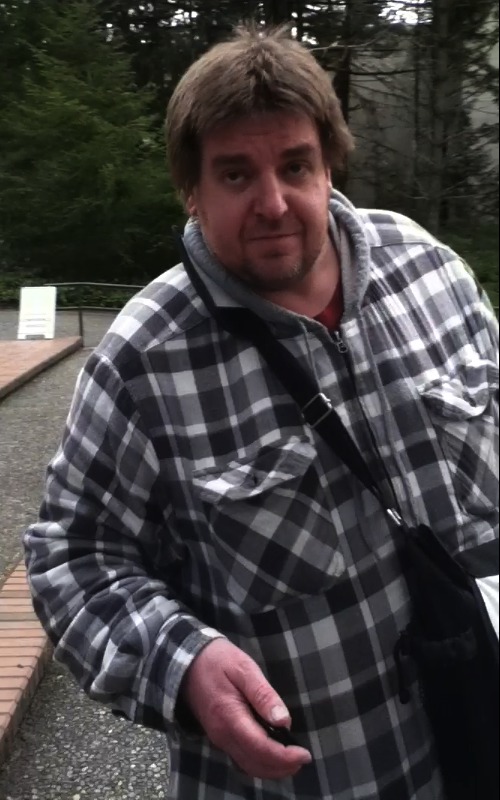 Do your recognize this person?
He has been stalking young women and harassing them with anonymous lewd phone calls. He is most likely in the South Puget Sound area near Olympia Washington.
CALL 425-522-3748 if you have any information
He is not afraid of the police, because they have never stopped him from stalking and harassing people. He knows he can get away with what he is doing. Don't bother trying to make him feel bad. He enjoys hurting and scaring you!
He may have a Regional Reduced Fare Permit for riding the bus
That will have his real name on it. Try to get a look at it if you see him boarding the bus.
Call the Police, but don't expect results
If you are an Evergreen student, Call The Evergreen State College Police (360) 867-6832 if you know anything about him. The case number is 12-1307. If you are not a student, call your local police, and refer them to the Evergreen Police for more information on this individual. Your local police will probably not place a very high priority on your case, and they can't do much without his name. But creating a record of what he does is worth something.
Please give us his real name if you have it
He has stalked and attempted to sexually assault a blind woman, and she is trying to pursue a protection order against him, but cannot do so without his name. Please share any information you have with us by calling 425-522-3748.
Do not approach him. He may be armed.
He pepper-sprayed the author of this page in the face once, and claims to have acquired a gun since that incident.